All

Deals

Coupons

Sales

Expired
Our patent pending Snore Relief pillow is adjustable and features premium specialty foam designed to improve neck support and reduce snoring.Designed to Reduce SnoringDoctors and customers ...
Featuring a durable design, simple setup, and naturally-sourced materials, the Level Sleep® platform bed provides lasting support for any mattress.Durable DesignThe Level Sleep® platform bed ...
Take your sleep to the next level with the Level Sleep® Adjustable Bed Frame. Upgrade your bedroom with an easy to assemble adjustable frame that transforms the way you sleep. The Level Sleep® ...
11" mattress featuring patented TriSupport® design that is soft where you want it, firm where you need it to reduce pressure and promote spinal alignment. This mattress will help improve the quality ...
The patented design of the Level Sleep Mattress provides unique, therapeutic support through three differentiated levels of firmness that contour to your body, helping to align your spine and reduce pain while you sleep. Engineered to both reduce pressure and align your body to improve your sleep and daytime performance, Level is engineered and tested in the USA. Level's patented and proven three-zone design is like an orthotic for the body, allowing you to achieve natural nighttime alignment, regardless of your sleeping position.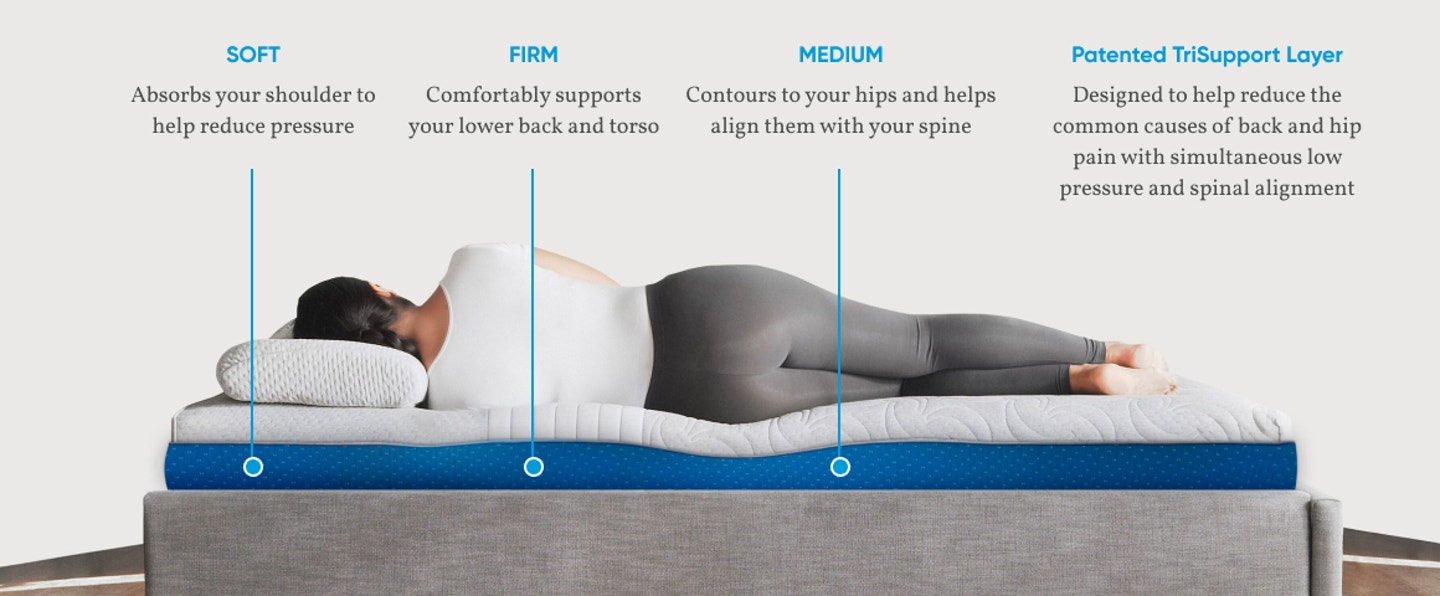 Science Backed Mattress to Help You Sleep Better, Live Better
At Level, we've combined over 10 years of development, independent clinical trials, and issuance of multiple patents to bring you the best sleep in your life.
Clinically Tested and Shown to Improve Sleep and Daytime Performance
The three zones of premium foams work together to keep your body in a neutral position throughout the night. That is why participants in our clinical trial fell asleep faster, slept better, and experienced improved daytime function.