Behind Your Premium Slumber.
You'll spend about a third of your life together, so get to know Nectar's layers. They're sourced and crafted from premium materials. And yet still more affordable than competitors.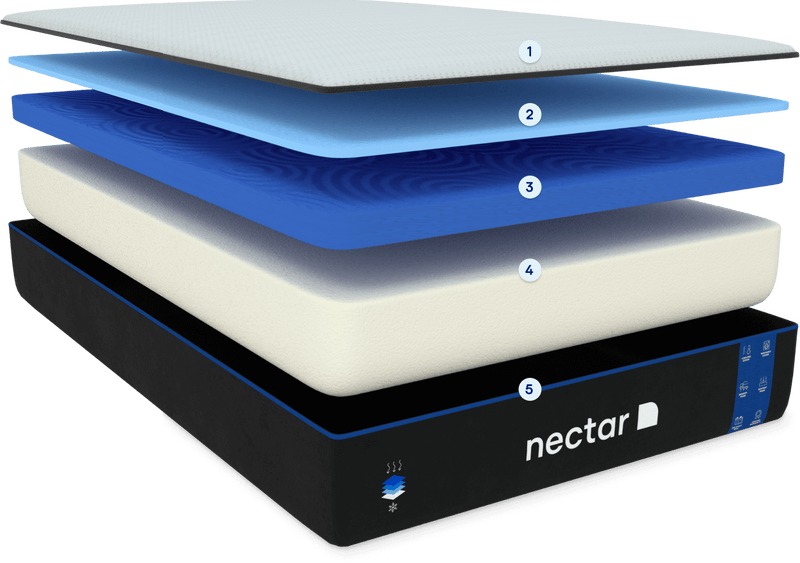 Quilted Cool Cover
Conk out cool with this soft, breathable poly-blend cover featuring heat wicking, cooling technology.
Nectar Smart Layer
Cuddle every joint and curve with 3 inches of cushy high-density, pressure-relieving gel memory foam.
Dynamic Support Layer
Get tailored bounce-back with 2 inches of dynamically adjusting foam. Get the support your body needs to relax into a deep sleep.
Stay-Stable Base layer
This sturdy 7-inch layer of standard foam ensures the comfort and support layers above it perform at their best.
Shift-Resistant Lower Cover
No slip-and-slide here. Your mattress stays together, no matter how much you jump on it.
The Nectar Memory Foam Mattress